JOIN A NON-PROFIT SCHOOL
At ESAIP we train students in professional dynamic sectors. As we specialized in environment and digital, we follow our
students along the way of their studies, to provide them with excellence and success.
ESAIP is fully accredited by the French State. The School has been accredited "Grande Ecole" in 2004 and is a member
of the "Conférence des Grandes Ecoles". Our Degrees are recognized by the French C.T.I. organization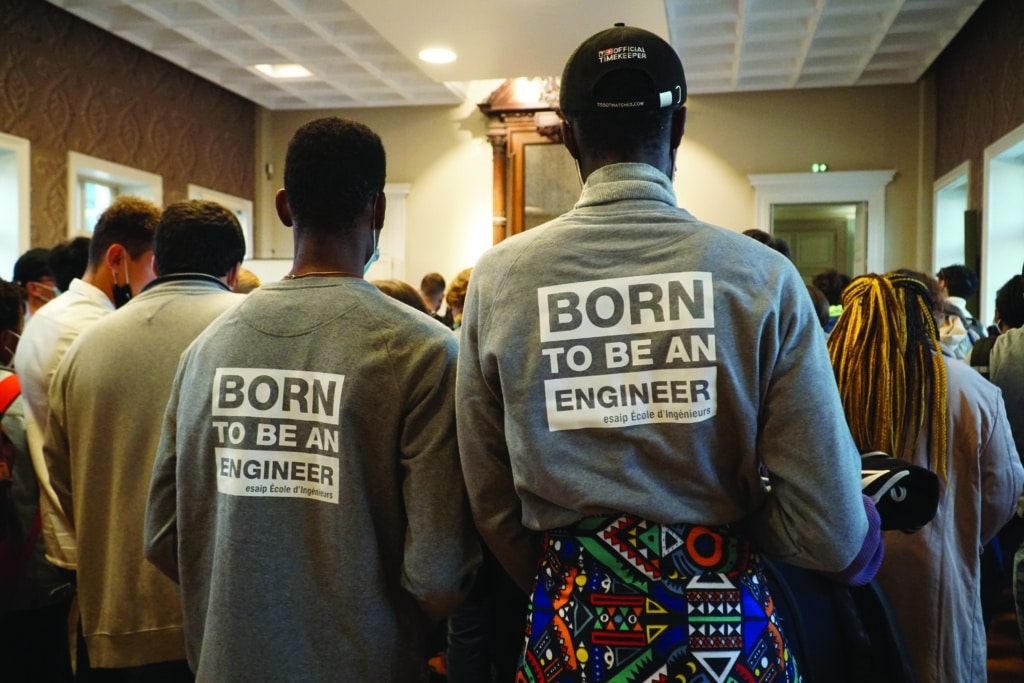 SPECIALIZED IN THE FIELD OF DIGITAL AND ENVIRONMENT
Become an engineer ! We train students in two fields : computer science and risk management & environment. Post Graduate degree. French National Qualification – Level 1. European Qualification Framework – Level 7. 2 or 5 years pathway.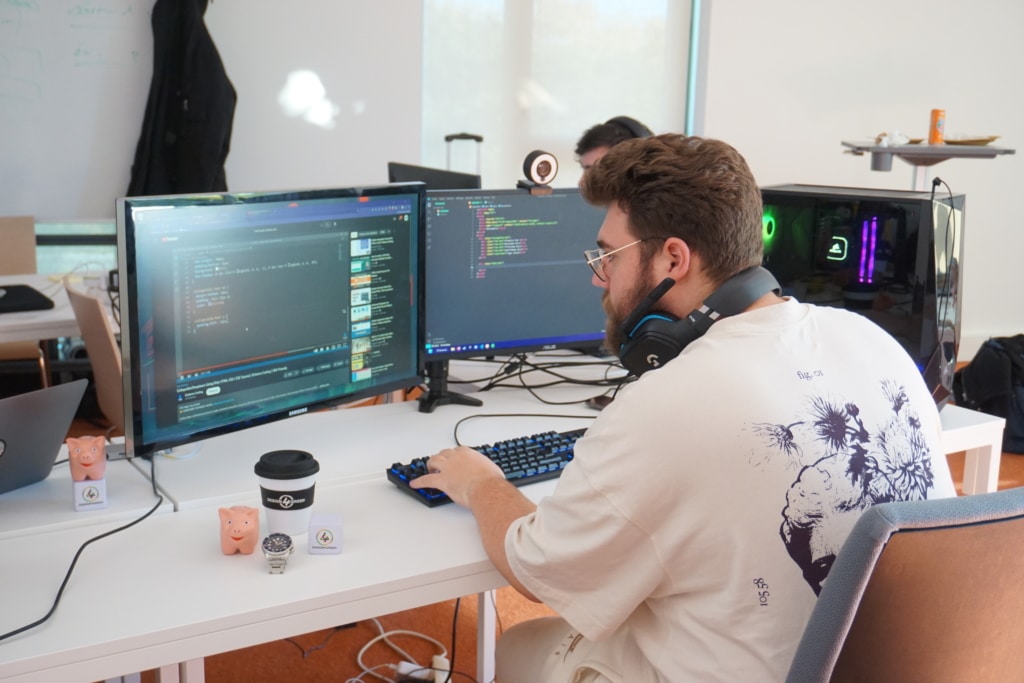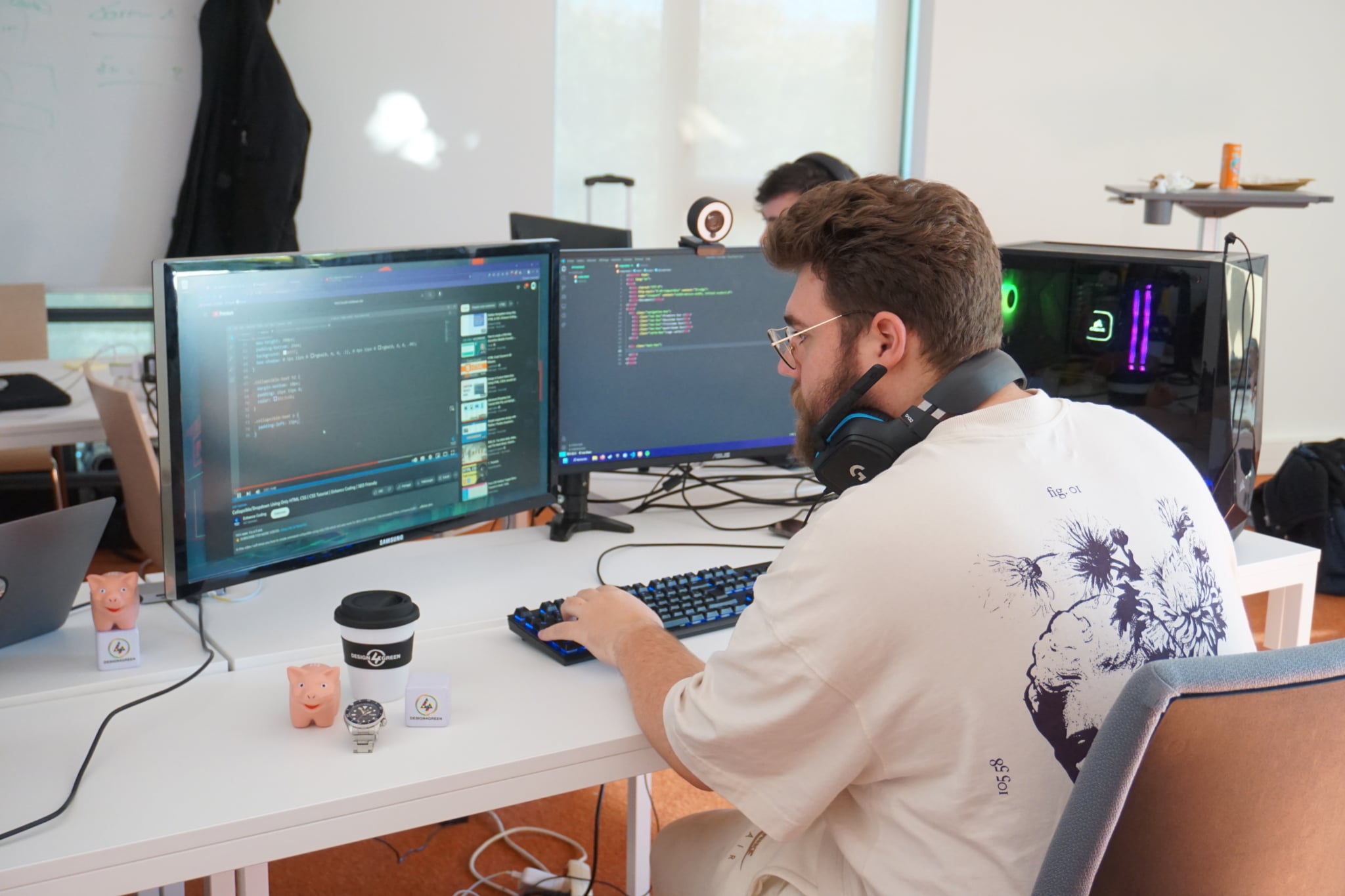 COMPUTER SCIENCE ENGINEERING

Common Core
– Engineering sciences
– Development & networks
– Enterprise & Professional Project
– Management
– International culture
– Internship

AI & Data Management
– Machine Learning
– Data engineering

Cyber Security
– Advanced Computer Networks
– Security Analysis
– Ethical Hacking

Big Data
– Data Visualization
– Business Intelligence
RISK MANAGEMENT & ENVIRONMENT ENGINEERING

Common Core
– Engineering Sciences
– Management of organizations
– Risk Management
– International culture
– Communication & Professional Project
– Internship

Environmental & energy transition
– Energies in transition
– Environment in transition
CALENDAR
Engineering program
Year 1
Sept – June : Integration program, Courses & Projects on Campus
Technical Internship (1 month)
Engineering program
Year 2
Sept – Feb : Courses & Projects on Campus
Exchange program in Canada (5 months)
Engineering program
Year 3
Sept – Jan : Courses & Projects on Campus
Exchange program (5 months)
Technical Internship (2 months)
Engineering program
Year 4
Sept – Dec : Integration program, Intensive French Courses, Courses & Projects on Campus
Jan – June : Courses & Projects, on Campus, French Courses
Technical Internship (3 months)
Engineering program
Year 5
Sept – March : Courses & Projects on Campus, French Courses
Final Year Internship (6 months)
Become
Mobile Applications Consultant
Web Project Manager
Information Security Consultant
Forensic Expert, Penetration Tester
Network & Systems Architect
Green Entrepreneur
Circular Technologist
Energy Flow Analyst
CAMPUS LIFE
ESAIP Angers is located 10 minutes from the city center of Angers. Angers is the first city in France where it is good to live and study.
With 40 000 students, Angers is a welcoming, cultural and modern city. Everything is done to satisfy young people and students: numerous
schools and universities, advantages for students, places for young people, concerts, animations, events…
A dedicated Incoming Students Support :
On-line housing platform: STUDAPART
CAF (Housing benefit), Immigration, Social Security registration
Bank account opening, Home insurance
WEIS: Student Association for International Students Integration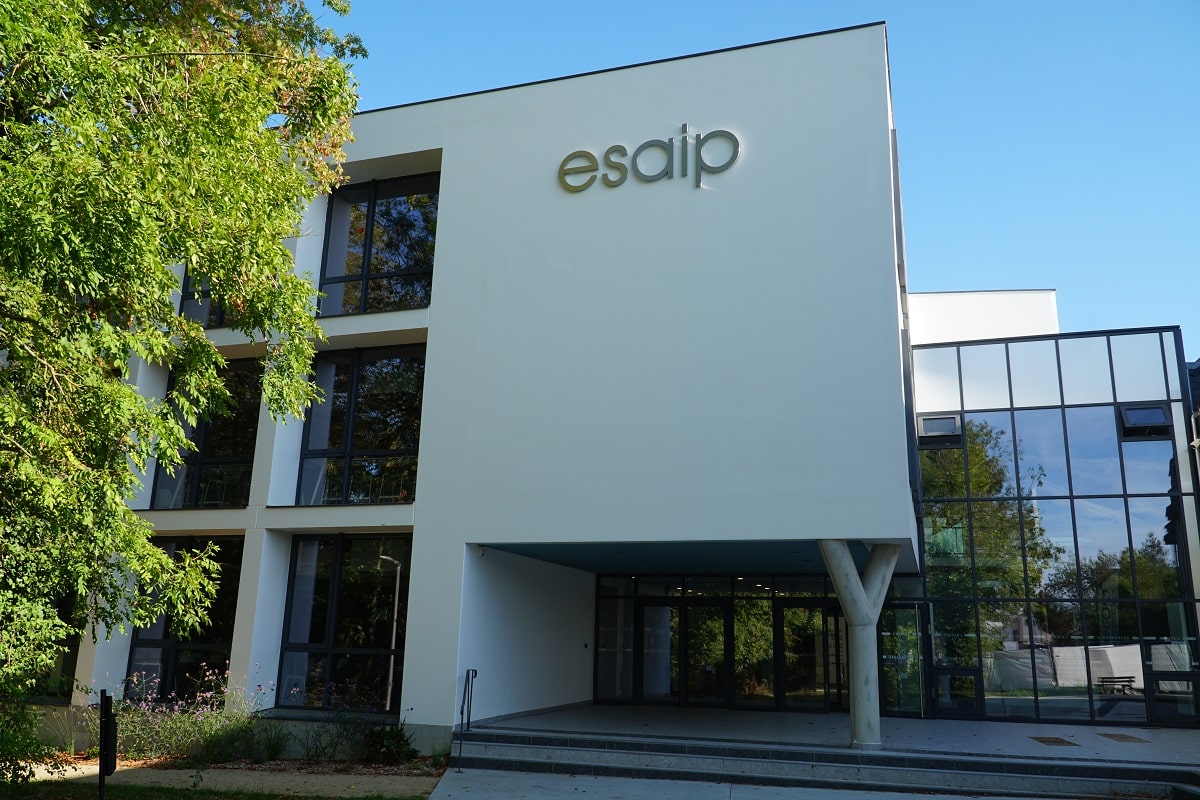 EMPLOYMENT
Students have the opportunity to work on professional projects, like Activ'Esaip. On a large-scale subject submitted by partner companies, students are using their technical and managerial skills acquired at Esaip to work in groups and solve a real business issue.
During your pathway at Esaip, you'll have several internships. Those professional experiences are essential in your development and will give you the background required by your future employer. With different levels of responsibility, a variety of missions and a lot of new connections, you'll become familiar with business environment and ready to put your technical skills into practice. It's also a matter of opportunity, most of our students become employees in one of the companies they had their internships in.
This annual project is an important phase of preparation to join the French business environment. It provides you with a full-time professional situation over a long period (1 to 2 months), prior to your final internship.
Entrepreneurship Training
Access to our Alumni platform
JOIN US IN BUILDING A SUSTAINABLE FUTURE
Requirements
4-year or 3-year degrees
Bachelor of Science (B.Sc.)
Bachelor of Technology (B.Tech)
Bachelor's of Engineering (B.Eng)
Bachelor of Computer Application (BCA) with professional experience
Bachelor in the fields of risk management or environment
European students (EU): Bachelor (L3), Master 1 (M1) or equivalent,
Erasmus Exchange
Application
Application Deadlines: Application closes 15th July
Application Process: Academic File Evaluation + Online Interview
Erasmus: Nomination deadline : 15th Nov. for Summer program, 15th May for Winter program.
English Proficiency : If you don't have a certified level
of English, you should ensure that you are able to follow
a program fully delivered in English.

French Proficiency : ESAIP's International Master is
taught entirely in English. Students are not required
to demonstrate French proficiency at the start of the
program.
Fees
5-years program total amount: 35 150 €
Tuition Fees: 6 100 €/YEAR 1-2
Tuition Fees: 7 650 € / YEAR 3-4-5
2-year program total amount: 15 300 €
Tuition Fees: 7 650 € / YEAR 4-5